June 1st, 2009 by Ricardo Píriz
In the previous entry I explained how to upload and share your own station data in magicGNSS. The first public station in magicGNSS is called gap1, uploaded by myself (rpiriz).
The gap1 station is located in our offices in Tres Cantos, Madrid, Spain. A Septentrio PolaRx2 GPS receiver, connected to a Temex iSource LPFRS Rubidium atomic clock, is permanently running in our lab. The receiver is controlled by a dedicated PC under GNU/Linux.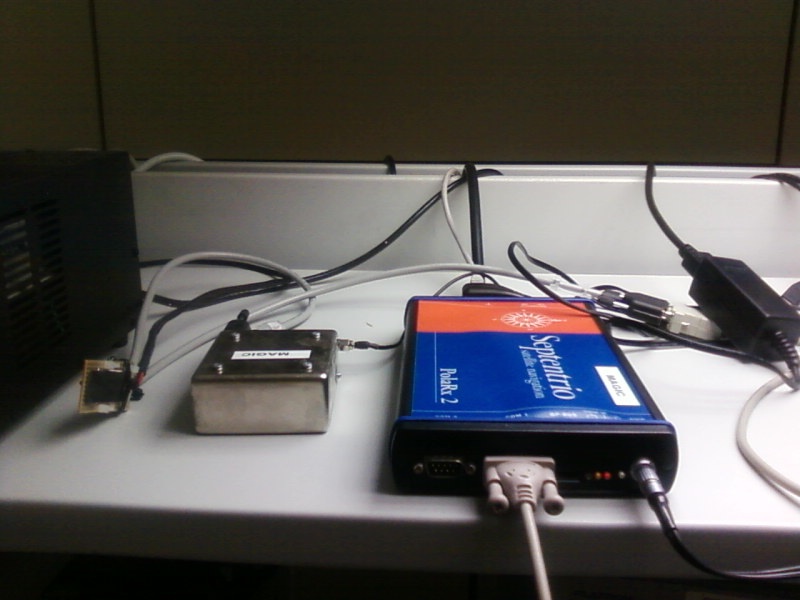 On the roof, (more…)