February 29th, 2016 by Guillermo Tobías
Although reported as still under commissioning (http://www.gsc-europa.eu/system-status/Constellation-Information), after some apparent initial SIS tests, the 2 new FOC satellites; GSAT0208 (E08) and GSAT0209 (E09),  seem to be usable already. Some initial figures are shown below.
Satellite code-phase and carrier-phase residuals: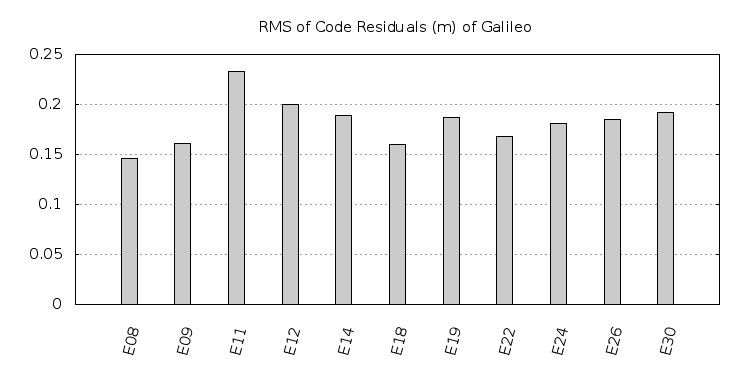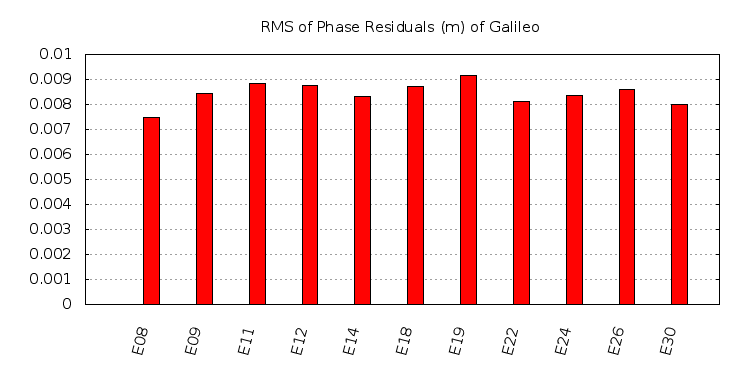 The following plot shows the GSAT0208 and GSAT0209 apparent clock estimations with respect to WTZR MGEX station: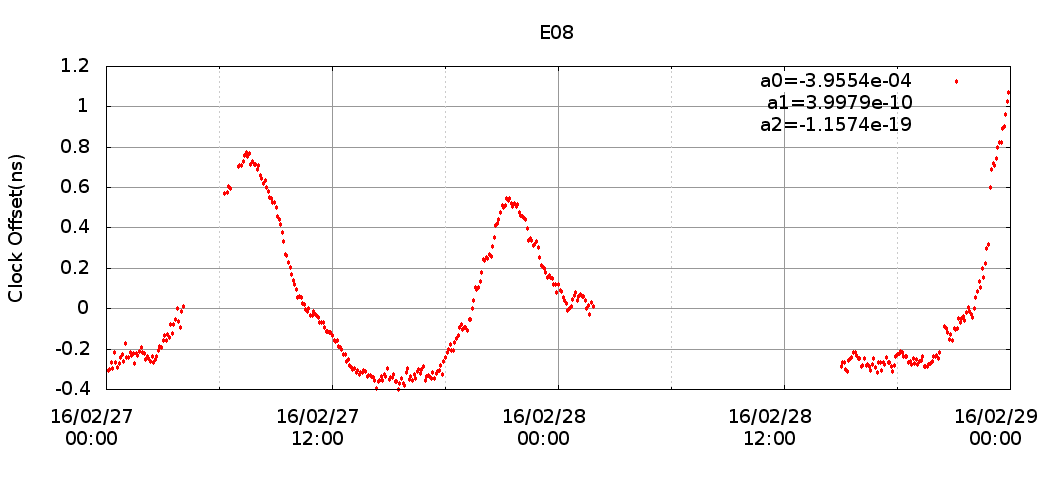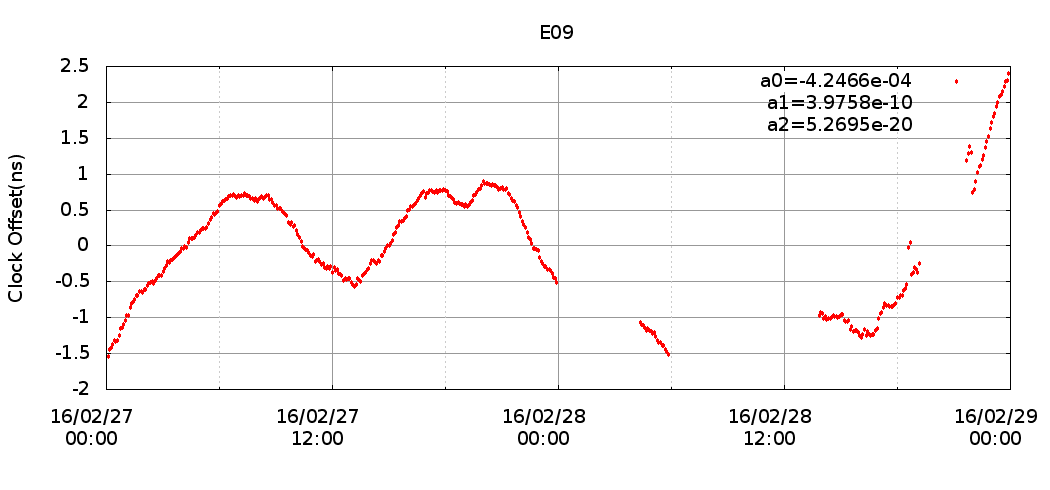 The orbit and clock overlapping show comparable ODTS consistency compared to the other Galileo satellites.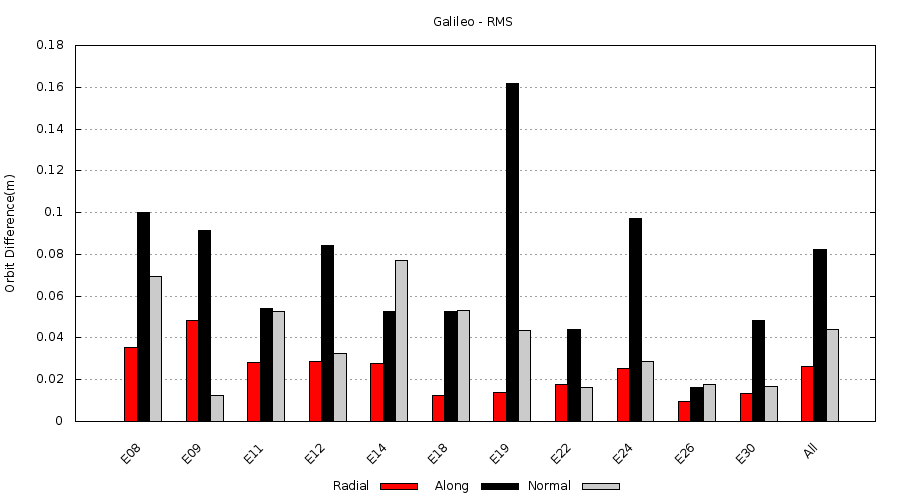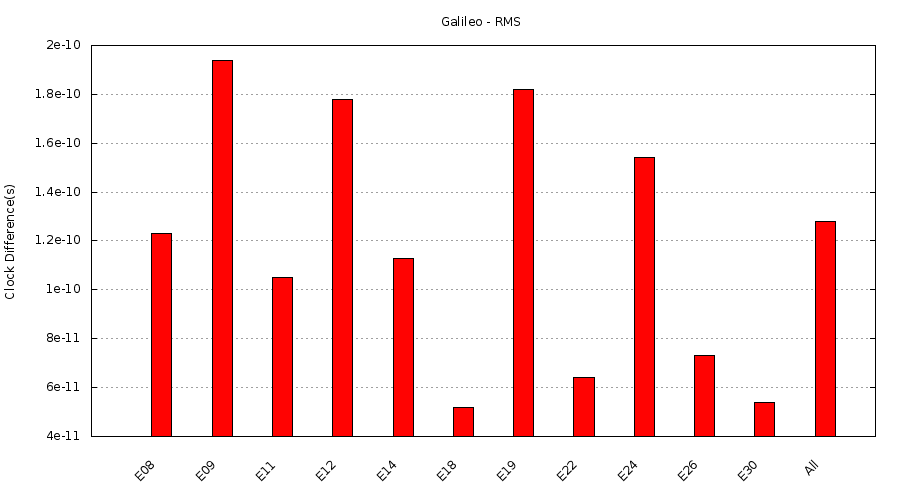 The aforementioned shows that pending finishing GSAT0208 and GSAT0209 commissioning, there are already 11 Galileo usable satellites!